Get To Know Me
Sunday, April 27, 2014
Photo Credit - Grace Elkin



I thought it was about time that you all got to know me a little better and after seeing this fab post from Beth I thought I would do a post too.




About Me:




Do you have any siblings?

Yes I have a younger sister, Becky who is three years younger than me.




Do you have any diet plans/tips?

I have been doing the Slimming World plan since November last year and I have found it very successful. Fitness wise I am a bit of an amateur so I don't really do much fitness but I am starting to do more so will keep you posted how that works out - I have done a post about my dieting here.




Yes, meet Pepe... He's a Pugalier - Pug x King Charles Spaniel and is about 9 months old now.

What do you enjoy doing in your spare time?

I like just spending time at home with my fiancé and Pepe just doing nothing, I love spending time with my mum so we also do lots of things together from going for Afternoon tea to going shopping and I am a bit of a social media geek so I am always on Twitter, Facebook or Instagram. And of course blogging!




My mum and dad are my biggest inspirations, they have taught me so much in life and I have so much respect for them for giving me so much in life. The rest of my family inspire me too from my Uncle who has created several businesses and has become very successful, my Auntie who has been fighting Cancer for about 2 years and my fiancé is probably a huge inspiration (despite him not liking people say it) as he suffers from Cystic Fibrosis yet he never moans about his life and instead he just tries to stay positive and enjoy his life as much as he can.




I have a huge passion for Beauty/Fashion and also writing so if I could work for a magazine or company writing about Beauty or Fashion that would be amazing. If I could blog as a job that would also be super cool :)




My passport and all the jazz say's British but i'll let you into a little secret, I am also a quarter Chinese so there's an interesting fact about me.




Do you want to get married?

Yes, I have been engaged to Maz since October and we are currently planning a wedding in Espania hopefully sometime next year (depending on Maz's health).



I absolutely hate spiders, bugs, creepy crawlies, things that fly including bee's, wasps and even birds. Erm I am petrified of dying and there is probably a lot more. I am a big wimp clearly, haha!
I don't really get mad easily but I am easy to wind up as my family or even people at work will tell you. Little things bug me as well as I have an OCD for organising and putting things in certain places so if something was to be moved it would really irritate me.
Where have you been on holiday and where was the best?
I haven't travelled that many places but I do plan do. I have been on holiday to Germany, Spain and Gran Canaria. My best holiday has to be to Gran Canaria as we stayed at this beautiful hotel with a Spa and it was the most relaxing holiday ever. I really want to plan a tour of America and visit as many places in America as I can so that's the holiday that I really want to save up for.
Favourite Childhood Memory?
My favourite are with my Nana who passed away when I was 9. I remember when I lived in Doncaster that I used to stay at hers every weekend and I always used to pretend I was poorly so she used to give me her magic sweets (I think they were just the childrens cough sweets haha!). During the day we used to watch Cowboys and Indian films all day or watched the Horse Racing as she was a big fan. When we moved to Leicester I remember her coming to stay with us and I don't know what happened but she sneezed and her false teeth flew behind the telly which happened to be in front of the window and we spent ages looking for her teeth as we thought they went out of the window but they were just behind the telly.
Beauty/Shopping
I tend to wear flats more as I work in an office so I have to regularly travel up and down the stairs, out of work I tend to mix between flats and heels depending on my outfit and my mood. I wish I could wear heels more at work but I always feel like I will be overdressed.
I love Liz Earle Skin Repair Light Moisturiser but I have also recently tried the Aveda Light
Moisturiser.
Where do you buy most of your clothes from?
My favourite stores are Next, ASOS, River Island and Zara but I also regularly go to New Look or Primark, I tend to buy little bits from each.
High End - MAC, YSL, Dior, Clinique and Chanel
High Street - Revlon, Maybelline or Sleek
What was your first Make-Up item?
Erm I actually have no idea, I started wearing make-up youngish I can't even remember the age but I think my mum bought me Natural Collection from Boots.
Favourite Nail Polish Brand?
I love Shellac polishes but I try not to wear it all the time, the other High Street brands I like are Essie, ModelsCo or OPI.
If you had your own Make-Up line what would you call it?
Ooh that's hard. Probably something in line with my blog, Beau Beauty? No that sounds naff, or I may just be simple and use my name like Tanya Burr did.
What are you most into if you had to pick - Jewellery, Make-Up, Shoes or Clothes?
Easy peasy, definitely Make-Up. If I could i'd sit and play with it all day.
Mascara, I am not a fan of lipgloss that much either I have to be in the 'mood'
What's your worst shopping habit?
Shopping full stop! I am drawn in to offers or things that look amazing and 90% of the time I end up buying things. I tend to spend less money if I am going shopping with my mum as she's usually the sensible one however she an also be a very bad influence.
What are your views on Plastic Surgery?
I think if it's done properly it could be okay, if someone really doesn't feel comfortable but this would help with their confidence then I would never judge someone for doing it. Personally I wouldn't have anything done, I used to want to when I was younger but I am a wimp when it comes to pain so I could never put myself through it and also there is not guarantee that it will go to plan.
Never and it winds me up when people do, my fiancé does it and I have to tell him off.
Other/Random
If you could know the date you were going to die would you want to know?
This is hard, yes in a way because I would make sure I did as much as I could before I died but also no because I am scared of dying so it would panic me.
Which five celebs would be on your "list"?
Easy! I thought I would include photo's for you so you can enjoy them too, hehe!
1) Sullivan Stapleton from Strike Back - if you have seen the Strike Back series you will understand why ;)
2) Liev Schreiber from Ray Donovan, in that suit just WOW.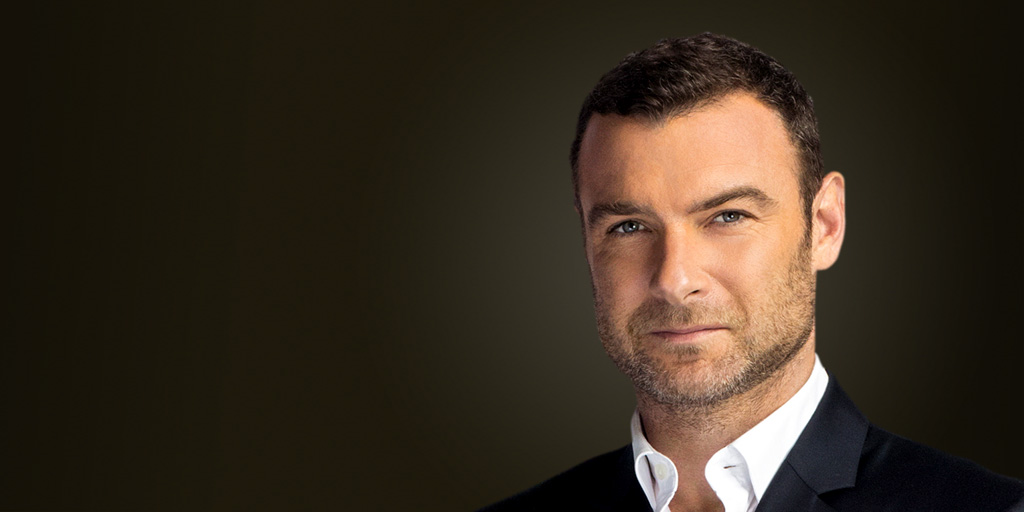 3) Will Estes from Blue Bloods, such a cutie!
4) Ryan Gosling - I am sure he is on everyone's list to be fair.
5) James Corden - Yes you heard it right, I have a really big school girl crush on him.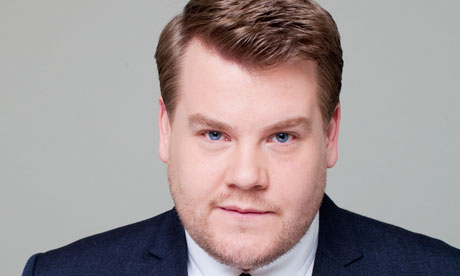 The above 5 photos of the beautiful males are taken from Yahoo Images.
If you had 24 hours to live how would you spend it?
I would spend it with my family and my friends with nice food, drinks and reminiscing about the past.
Why don't you make YouTube videos?
I do want to start, but at the minute I don't feel comfortable enough. I probably will in future but not right now.
Who is your favourite blogger?
How do you make your blog interesting?
I didn't know it was that interesting really, so I hope it is. I just write whatever I feel like writing and I tend to think how I would want to read it also, I try to show my personality as much as I can.
Ever since I started my blog I have been playing with taking photo's more, I got the Nikon Coolpix L820 for my birthday as a starting point so I have been playing with that and I love how my photo's look, I know they are not as good as the DSLR but I am not good with technology so this is easy enough for me. So I suppose you could say yes but I am still learning.
OMG too much! I have so many craft and paper boxes, notebooks, different pens and writing equipment. I have always been a little bit obsessed, I am a nightmare in Paperchase as I spend an absolute fortune for no reason what so ever.
What's your favourite Disney Film?
My all time favourite has to be Beauty and the Beast, I just love it. Oh and Aladdin, Peter Pan and Aristocats. I just love them all.
What's your favourite desert?
Crème
Brulee. I reallyyy want to go to Paris and have proper French Crème Brulee in a cute little French restaurant.
Please don't laugh but I cannot swim :( I can probably swim about 100 yards then I just sink and I panic. I also have panic attacks when I go under water.
What's your favourite movie?
I don't think I really have a favourite, I love all of the Fast & Furious series - I am a sucker for fast cars. I love Crazy, Stupid, Love and Friends with Benefits and other girly stuff. Oh Pretty Woman is definitely one of my favourites, I just love girly films.
I love tulips, they are just so pretty and I also love Geraniums as they always look happy.
Black haha. I always wear black. I do love Pink though as I am a bit of a girl but I don't wear Pink much.
If you could have a dinner party with 5 celebrities (dead or alive) who would you invite and why?
Erm all of the 5 hotties above as I could just have them all for desert? Sugar did I really just say that haha. In all seriousness:
1 - Queen Elizabeth, I just love her and I think it would be amazing as I bet she is super cool and funny.
2 - Kim Kardashian, Because it would be like WOW! Super style icon.
3 - Victoria Beckham, Again because she's just fabulous.
4 - Vivienne Westwood, I love VW and I have always been a fan so I would be amazing to meet her.
5 - Lauren Conrad, Because I just love her style and I think she would be a really lovely friendly person.
Phewww! Well that took ALOT longer than expected. I haven't done all of the questions that Beth posted as I didn't want to do some of them because they were irrelevant. I hope you enjoyed finding out a little more about me and I hope I made it interesting for you. If you want to know anything else just comment and I will answer them :)